See How the 2019 Mitsubishi Outlander PHEV Dominates the Hybrid SUV Class in Long Island

With the style and renowned reliability of the original Mitsubishi Outlander SUV, but with gas/electric hybrid innovation, let Wantagh Mitsubishi introduce you to our crop of 2019 Mitsubishi Outlander PHEV (Plug-in Hybrid Electric Vehicle) models. It has everything Long Island drivers are looking for, and so much more.
As a plug-in hybrid, the Mitsubishi Outlander PHEV quickly rises to the top of the hybrid SUV class, because it offers an extended driving range of electric-only capacity. It takes its style cues from the gas-powered Outlander, but seats five people in two rows rather than seven people in three rows. It also offers an incredible range of standard and tech features, with a little something to offer everyone.
While we appreciate the five-passenger space and cutting-edge SUV efficiency of the Outlander PHEV, we also understand there are other hybrid crossovers that Massapequa drivers may find appealing. We've put together this side-by-side comparison page, to help our customers see the value and superiority of our hybrid SUV over some of the competition.
The 2019 Mitsubishi Outlander PHEV vs. the 2019 Kia Niro Plug-In Hybrid

SUV and crossover style. Both of these hybrid models are marketed as electric hybrid crossover SUVs. But, only the Mitsubishi Outlander PHEV really is an SUV. The Kia Niro is smaller, with a style that is more reminiscent of a hatchback car than an SUV. Plus, the Kia Niro has a short ground clearance, just 6.3 inches off the ground, while the Outlander PHEV is 7.3 inches off the ground, meaning the Mitsubishi is also more of an SUV when it comes to navigating snow drifts or bumpy dirt roads.
All-wheel drive. Another way in which the Mitsubishi Outlander PHEV stands out as more of a rugged SUV than the Kia Niro is with all-wheel drive capabilities. The Kia model is strictly front-wheel drive, with no all-wheel drive availability. However, the Outlander PHEV comes standard with all-wheel drive, thanks to its powertrain combination, which involves a 2.0-liter four-cylinder engine that works with an electric motor to power the front wheels, with a second electric motor powering the rear wheels, to produce an all-wheel drive system that really comes in handy when road conditions become treacherous.
Power. The 2019 Mitsubishi Outlander PHEV also offers more get-up-and-go than the Kia Niro Plug-In Hybrid, with a higher horsepower rating that can help you get where you're going quickly and efficiently. While the Outlander PHEV engine system puts out 190 horsepower, you can expect only 139 horsepower from the Niro.
Standard safety features. When it comes to protecting your family, the Outlander PHEV has your back. Every model comes with advanced safety features that include blind spot monitoring and rear-cross traffic alert. The Kia Niro Plug-In Hybrid doesn't offer these features standard, and, in fact, doesn't even offer them at all until about halfway up the trim level pyramid.
Tech and comfort features. The Mitsubishi Outlander PHEV offers two great trim levels for Smithtown and Medford, NY drivers to choose from. The Kia Niro Plug-In Hybrid has more options. But, that just means there are more levels you have to move up in with the Kia to get great features, while the Mitsubishi offers the majority of the features you really want right at the first trim level. In fact, creature comforts such as power-adjustable and heated seats are standard for the Outlander PHEV, but aren't offered as an option on the Niro until the mid-trim levels.

Meet the 2019 Mitsubishi Outlander PHEV in Person

All this, and the Outlander PHEV manages to give Hempstead, NY drivers an electric-only driving range of 22 miles as well. You won't find a combination like this just anywhere, but you can find it here at Wantagh Mitsubishi in Wantagh, NY. Stop by and visit us soon, and let us introduce you to this remarkable, efficient SUV in person.
2019 Mitsubishi Outlander PHEV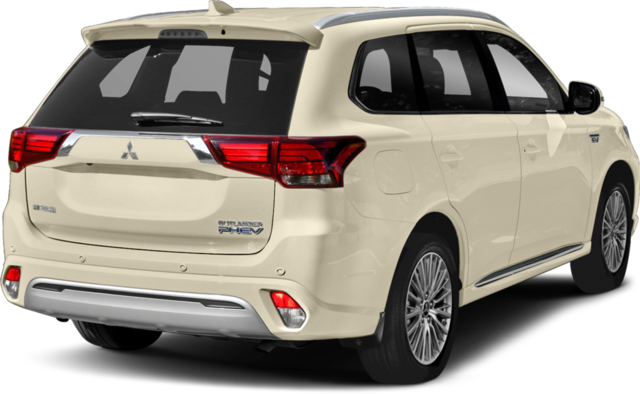 Vs. 2019 Kia Niro Plug-In Hybrid