A Perennial Favorite with Long Island Drivers, the 2019 Mitsubishi Outlander Takes on the Competition
Savvy shoppers in Medford, NY and Smithtown know they can count on us here at Wantagh Mitsubishi for the deals they want on the vehicles they love. We carry a variety of top-quality Mitsubishi models, with something to please everyone in our collection, including the 2019 Mitsubishi Outlander.
The Outlander is a three-row SUV that seats up to seven people in utmost comfort. Sought after by families all over the greater Hempstead, NY area, the Outlander offers all of the space, power, and features our customers are looking for in a brand-new SUV.
With so many SUVs available on the roads here in Wantagh, we understand if you're having a hard time telling them all apart, and we're here to help. Read on to see how our stellar Mitsubishi Outlander handles itself in a head-to-head comparison against another popular SUV, the Toyota RAV4.
The 2019 Mitsubishi Outlander vs. the Toyota RAV4
Size and Space. Both of these SUVs have a nice size that makes them easy to park and maneuver, but the Mitsubishi Outlander measures a little bigger than the RAV4. On the inside, this means more space for you and your passengers. The RAV4 is strictly a two-row, five-passenger vehicle, while the Outlander has three rows that accommodate up to seven. You may not always need all that seating, but it's always nice to be able to carry a couple extra people when it's needed.
Warranty. The Mitsubishi warranty is legendary. Our favorite carmaker knows they make a high-quality vehicle, and they back it up with an extensive, comprehensive warranty you won't find just anywhere. Your 2019 Outlander is backed up for 10 years or 100,000 miles, while the Toyota RAV4 is only backed up for five years or 60,000 miles.
Engine options and power. Every Toyota RAV4 comes with the same engine, a 2.5-liter four-cylinder. But, the Mitsubishi Outlander knows drivers like options, and it gives you two to choose from, including a base four-cylinder powertrain, and a more-powerful 3.0-liter V6 that's rated for 224 horsepower.
See the Mitsubishi Outlander Signature Superiority in Person
When you're ready to judge the high caliber and unbeatable quality of the 2019 Mitsubishi Outlander for yourself, we're ready to introduce you. We have a selection of incredible trim levels, options, and packages available for you in this model lineup, and our sales team can set you up behind the wheel for a test drive.
Stop by and visit us on Sunrise Highway in Wantagh, conveniently located for drivers in the greater Massapequa area. Let us help you get to know the 2019 Outlander a little better, and we'll show you all of the ways it dominates not just the Toyota RAV4, but any comparing SUV it comes across.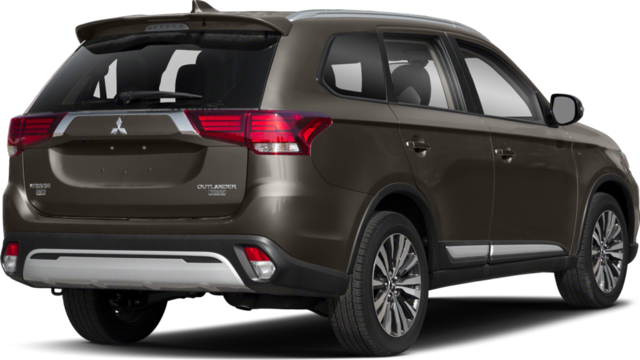 Mitsubishi Outlander vs Toyota RAV4